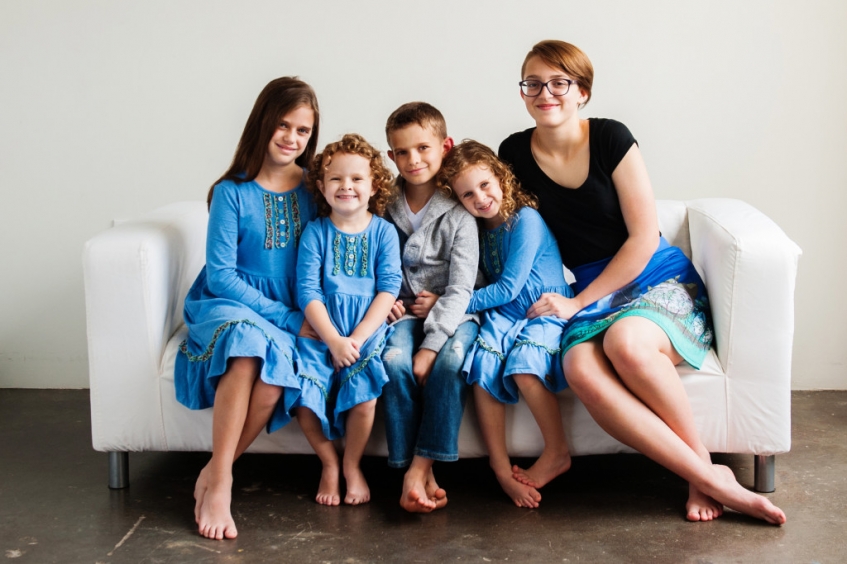 Hi there!  I'm Lerin (rhymes with Karen) and I'm the photographer behind Lerin Photography.
I'm based in Katy TX, and I provide newborn, child & family photography services outdoors, on-location, and out of my clients' homes.  Portrait studio appointments are also available at a downtown Houston location.
These five gorgeous kiddos call me Mom (or Mommy, depending on which one we're talking about).  I learned everything I could about photography so that I could make a beautiful record of their childhoods.  Childhood is beautiful and fleeting.  I've heard it said that the days are long, but the years are short.  Now that my oldest is in high school, I can say I truly agree!
Please update your child's portrait. They grow and change too quickly. Better yet… update your family portrait.  Give your children the gift of YOU in the photo with them.  They deserve it, and so do you.
Best of all… I can help you learn to photograph your children in their daily lives, as I do.  I teach photography classes for children at the Katy Visual and Performing Arts Center, but I love teaching their mothers even more.
Get in touch with me today, and let's make a plan.  I can be reached at 832.451.7547 or by using the 'contact' link above.
To find out more about the kind of photography services I offer, please visit our Session Details page.